Tuntun
Published on October 5, 2017, by Anya Damirón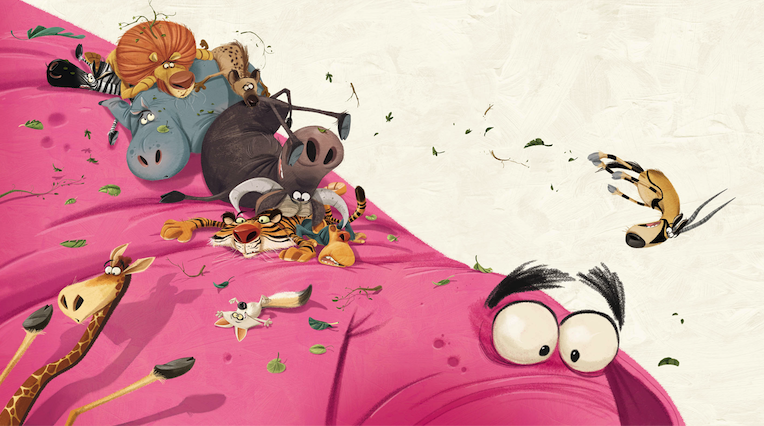 Tuntun is a social impact project around a book. This picture book was published on October 14th 2018.
It's a colorful and fun picture book, which in addition to promoting friendship, teaches children about endangered African species, raising awareness about the importance of our role in preserving them.
About the Book:
In the jungle there is a big problem, sooo big! But animals are too afraid to try to discover who is the mysterious being that terrifies them every day. Thanks to a courageous wasp, everything changes unexpectedly.
A funny story that reminds us that, many times, things are not as we think. At the end of the story the children learn that most of the animals they saw are endangered and need our help. We invite you to visit our website to learn about them.