I started storytelling in 2015, after years spent writing, collecting, and reading picture books. At the time, I was recovering from brain surgery. My son was about two years old, and reading in bed was something that we could both enjoy together. My son Max would sing with me, repeat parts of the story, interact with the characters, and play while I read. I not only realized my hidden talent for storytelling—I discovered that I loved doing it!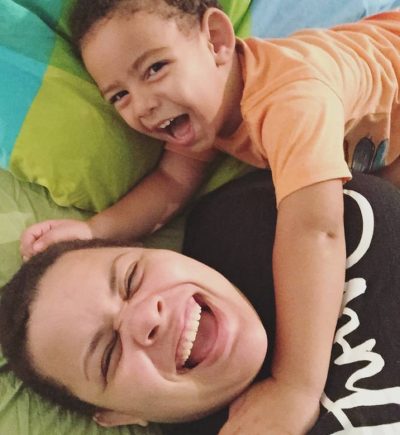 A few months later, I started storytelling for all the kids in our neighborhood. Then, I decided to take the show on the road—I prepared huge images from some of Max's favorite books and held storytelling presentations at a small theater within a theme park in Santo Domingo. At each presentation, I sold copies of the books directly from the publisher.
Now, I hold storytelling presentations every weekend at some of the busiest malls in Santo Domingo. I visit schools, am available for birthday parties, and will even travel to other countries for presentations.
In February 2017, I created Hoy Quiero Contarles, a series of online videos with me storytelling picture books that I like. I upload new videos twice a month with the support of Milex, one of the most important milk brands in the Dominican Republic.
These videos are being promoted on Facebook, but I opened a YouTube channel with them, too: https://www.youtube.com/anyadamiron
Here you'll find some of the videos.
¡Enjoy!