Book Corner
Published on September 11, 2018, by Anya Damirón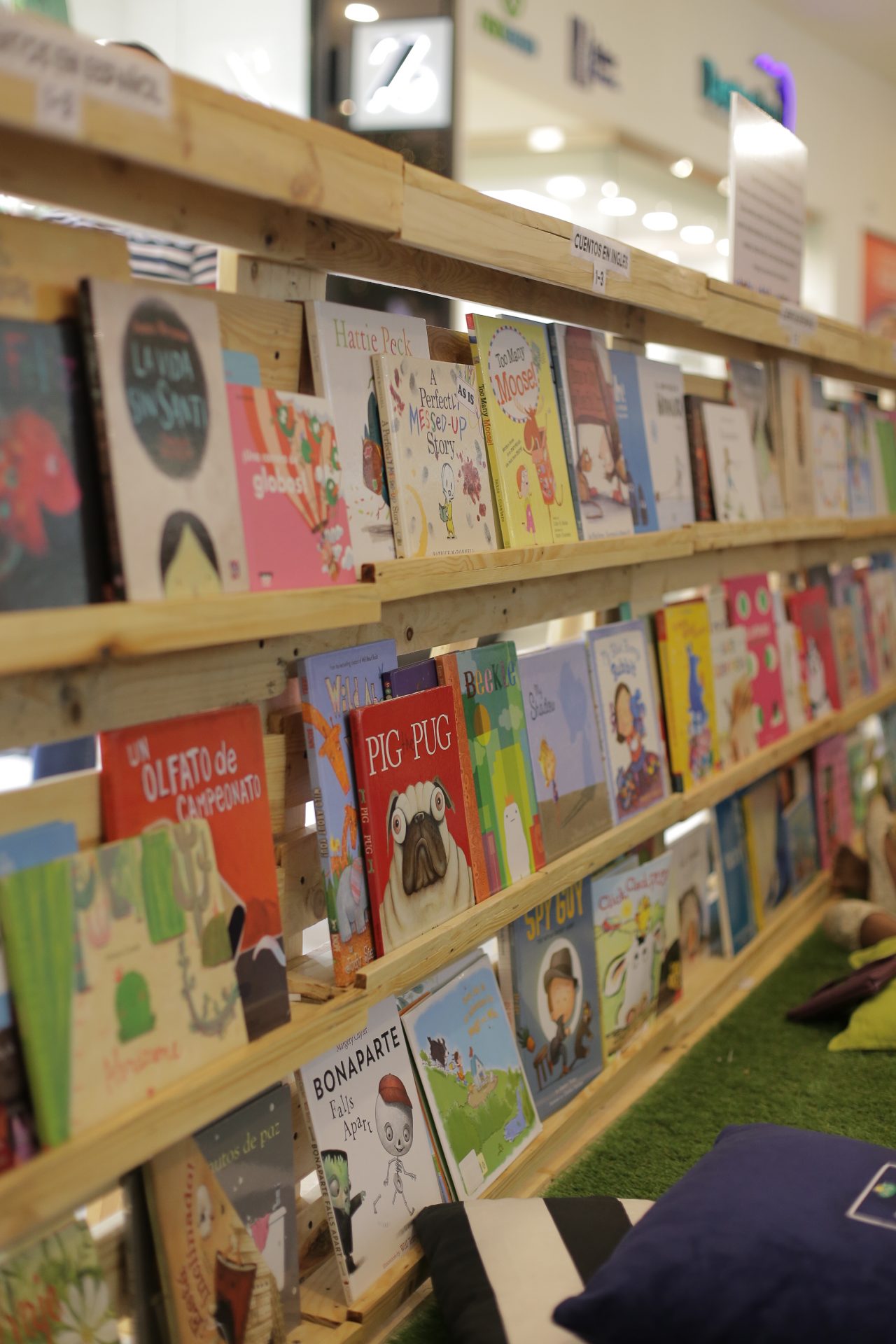 Space filled with thousands picture books in English and Spanish, located in the one of the most popular shopping malls of Santo Domingo. A place open to the public in which families can read together for free.
Tuntun
Published on October 5, 2017, by Anya Damirón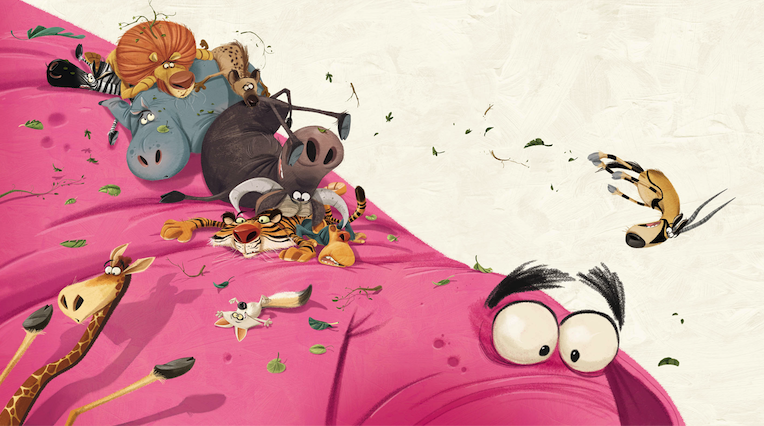 Tuntun is a social impact project around a book. This picture book was published on October 14th 2018.
It's a colorful and fun picture book, which in addition to promoting friendship, teaches children about endangered African species, raising awareness about the importance of our role in preserving them.
About the Book:
In the jungle there is a big problem, sooo big! But animals are too afraid to try to discover who is the mysterious being that terrifies them every day. Thanks to a courageous wasp, everything changes unexpectedly.
A funny story that reminds us that, many times, things are not as we think. At the end of the story the children learn that most of the animals they saw are endangered and need our help. We invite you to visit our website to learn about them.
Niños Aventureros
Published on October 5, 2017, by Anya Damirón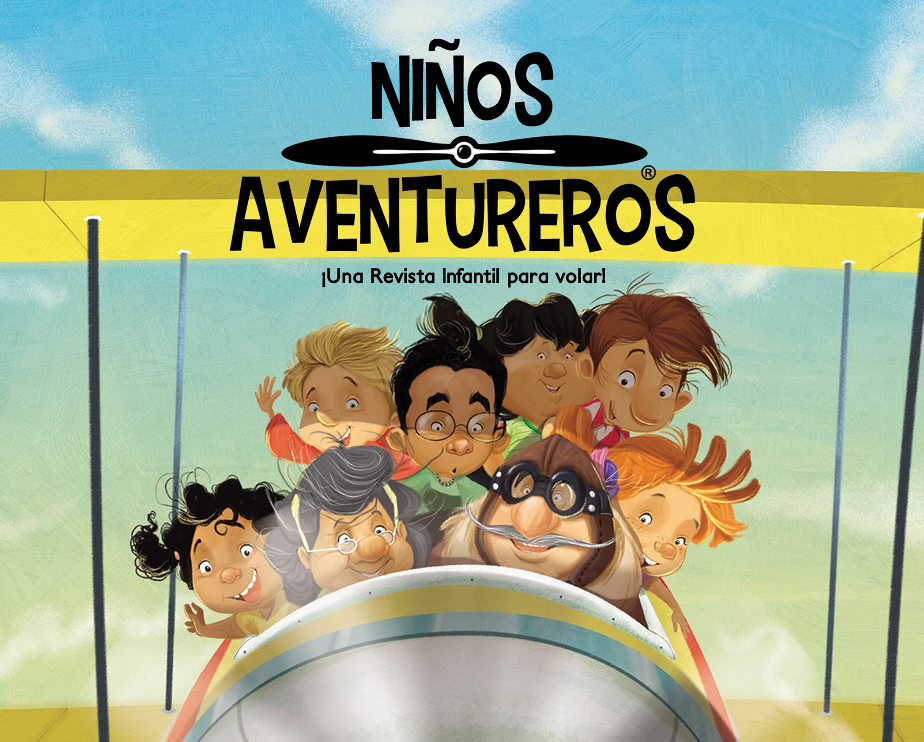 This is a children's magazine created with the aim of promoting activities of family integration, closeness to nature, fun without technology and learning.
The Adventure Kids are six very special cousins who, each month, visit their grandparents together in a town far from the city. They have incredible adventures flying with their grandfather to different parts of the world each time.
Lucia'Stories
Published on October 5, 2017, by Anya Damirón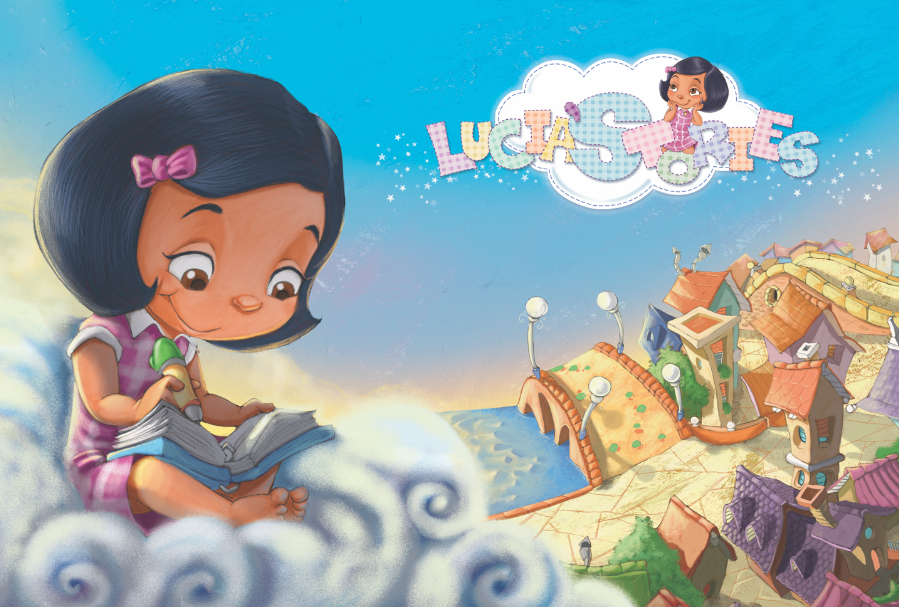 Lucia'Stories is a bilingual collection of children's picture books written by Anya Damiron and illustrated by Pablo Pino.
The books have been published and sold exclusively in the Dominican Republic. All show the value of being unique and emphasize that every child is exceptional in some way.
Through imaginative, colorful illustrations and concepts that illuminate how the ordinary can become extraordinary, these books encourage readers to explore their worlds, enjoy their talents, and—most of all—have fun!
You are super
Published on September 20, 2017, by Anya Damirón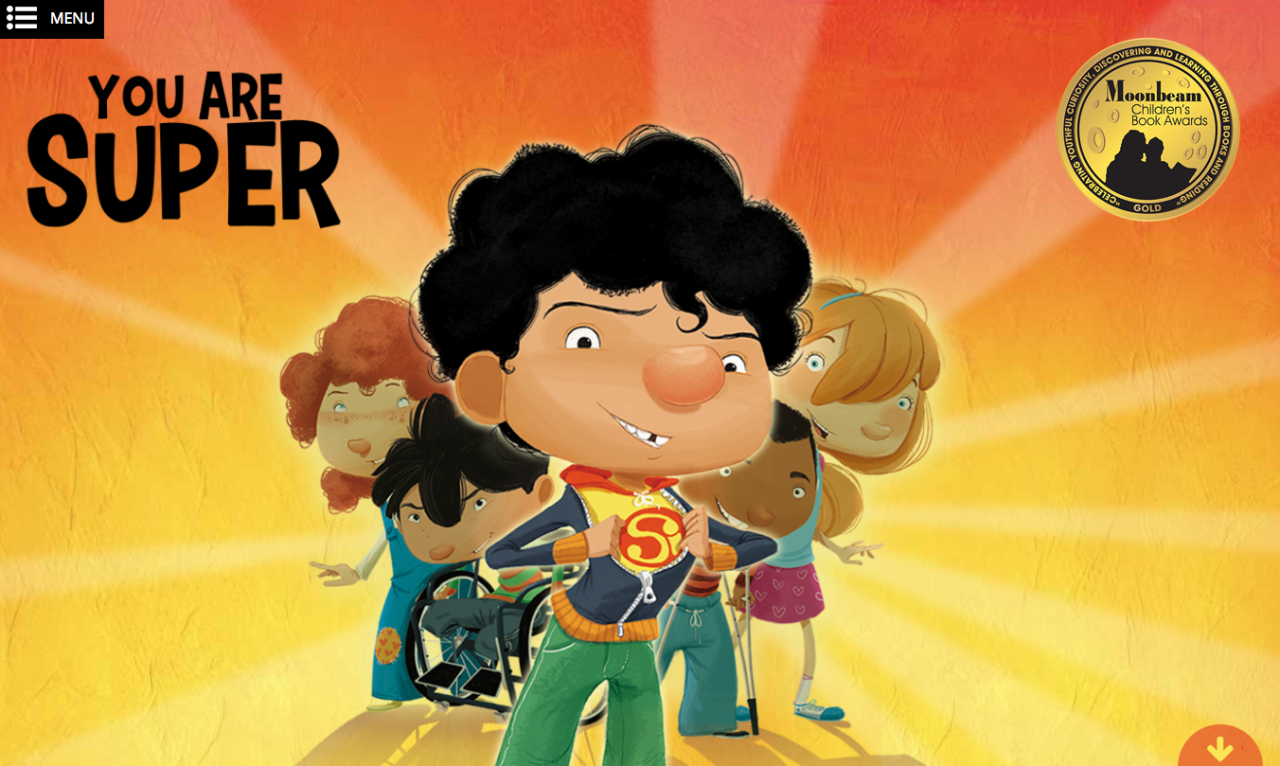 You Are Super is a project that invites us to see disabilities in a different light. It aims to reduce bullying, especially towards people with special needs, within schools and throughout our society.
To do it, we have created a tool—the wonderful picture book, SuperKids.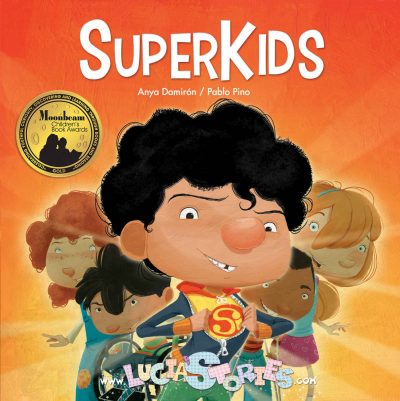 In addition to a Gold Mom's Choice Award, this book won a Gold Medal Moonbeam Award in 2015, a silver medal at the Independent Publisher Book Awards 2016, and two gold medals at the Elit Awards 2016—one for Best Children's Ebook (7 & Under) and the other for Best Book Website.
It's a book that motivates us to always look for the good in others, showing us the abilities that people with disabilities can develop, instead of what they cannot do. It highlights the positive, motivating others to respect diversity and to find their own power.
Our goal with this project is to spread this message to as many children as possible, so that they may wear a superhero cape and face life sure of themselves and searching for the best in everyone else.
A hardcover version of this book will be published next fall by Algar Editorial in Spain.
To know more about this project, visit our website at www.youaresuper.co
Renta un Cuento
Published on September 15, 2017, by Anya Damirón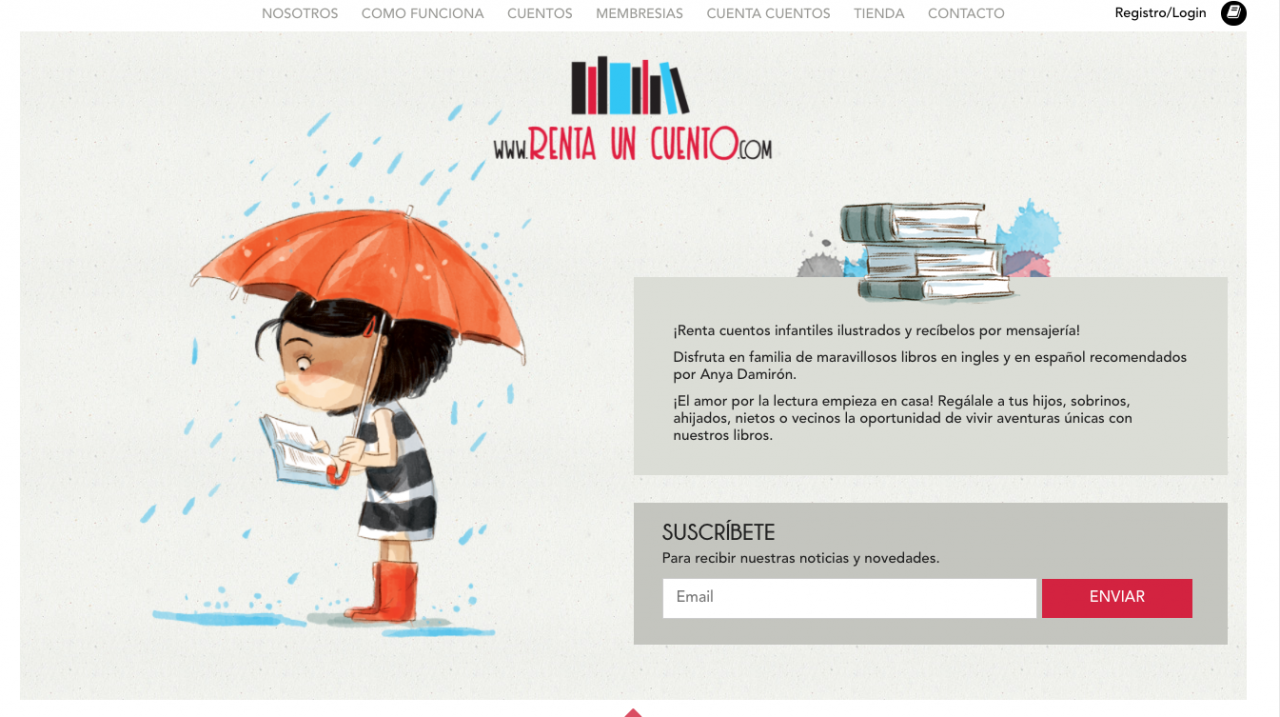 Anya shares her collection of picture books with hundreds of families since 2016. Renta un Cuento is a book rental service with home delivery. Each week the families receive a bag with books and return the ones they have, enjoying books at home for 7 days. It's a project that promotes reading as a strategy to bring families together.